Welcome to our brand new website entirely devoted to Bitcoin and You! This very first "update" post is to introduce ourselves as well as to set out how everything will work on the site and why. We've spent over a decade educating people online and are real world experts in Bitcoin, IT, Software Development, Engineering and Science. So what do we do around here?
We help smart people like you learn how to safely and privately buy, use, invest and grow wealthy with Bitcoin 🥳
Who Are We?
It's a secret 🤫
Fame is a one way door and we prefer privacy and to stay anon. We also prefer to focus on helping the world learn about Bitcoin and improve Wealth Inequality instead of flexing on Instagram 🙄
And yes, there are more than one writers here. From full stack software developers to telecommunication engineers and more, we fundamentally understand the core technologies that power Bitcoin (code and the Internet). Software and Networks are our bread and butter, which is why our content will always be a step above the rest.

Why We're Here
To help smart people like you learn how to safely and privately buy, use, invest and grow wealthy with Bitcoin. It really is that simple.
We believe this decade is a fleeting window for you to build wealth. A shift unlike anything seen before in history and this shift is enabled by Bitcoin. For the first time people of all races, genders, locations and financial levels can do this, not just the rich white elites.
This is true, global, financial equality and inclusion and we believe this global adoption will happen by 2035 at the latest. By this point, Bitcoin will be as widely adopted and ingrained into every corner of existence as the internet and computers are now.
This asymmetric investment opportunity is akin to the Internet in size, but a crucial difference this time around is that investing in it is available to everyone. If you're interested in further details about our plans and why we're here, check out our Master Plan for the site and more on our About page.
New to Athena Alpha? Start today!
The Different Levels
Understanding Bitcoin is a journey, so in order to help welcome different people at different levels all posts and newsletters are helpfully tagged into one of three levels:
Beginner: A beginner is someone who knows either nothing or very little about Bitcoin. They will likely own no bitcoins at all or maybe have bought some on an exchange one time, but it's a very small, non-life-changing amount usually around the "pocket money" levels. At this stage we mainly focus on teaching Bitcoin basics and guiding you through buying and taking self custody of your first sats
Advanced: Now that you know more about Bitcoin than 99.9% of the population (sad we know), the main focus of the Advanced level is to significantly enhance your security and privacy. At this stage your Bitcoin investments will likely have grown through purchases or price appreciation and as a result should be around what you might keep in a bank savings account
Expert: At this final stage you should know quite a bit about how Bitcoin works and have used it extensively. You're also likely starting to or already are storing an appreciable amount of your net worth in Bitcoin. As such, the main focus of the Expert level is to fully ensure your significant investments are as safe and private as they can be
These different levels also help ensure those that aren't ready for Expert topics aren't confused and scared away just as those that are too advanced for Beginner topics aren't bored and leave. For a more detailed outline on exactly what each of these levels are and importantly what abilities you should master before progressing onto the next check out: Understanding Bitcoin: The Irresistible Journey.
The Different Newsletters
We have our Free newsletter as well as the paid Athena Alpha Pro newsletter. Pro is where our best and most in depth content is posted and this is a paid subscription for those that are serious about learning, investing and using Bitcoin.
Yes, we charge for our top level content, is that going to be a problem? We're talking 5,000+ word technical deep dives into the core plumbings that make Bitcoin tick. Best in class Security and Privacy practices, guides and tips that could save you from losing all your bitcoins or stop you from getting robbed at gun point.
Whether you're wanting top level learning material for your own business (eg. learning how to accept Bitcoin), your day job or because you're personally investing serious sums Pro is the one for you. If you're interested, please check out our dedicated Athena Alpha Pro page for full details.
The Free newsletter is to ensure that even people that have literally $0 to their name can still access quality Bitcoin content and learn from the experts. Once a quarter we'll also be unlocking a Pro paid piece of content that will forever become free to further help spread better and more quality information on Bitcoin to all.
Content Frequency
You can expect a regular pace of content delivery at once a week, every week. Content will be posted on Thursdays at 2 PM UTC time each week so we hope you can create a regular routine of reading it. Any content that is paid will only be available on our Substack.
Social Media
It's pretty trivial for any spammer or Nigerian Prince to setup a rouge social media presence and pretend to be someone they're not. They can do this hundreds of times per second now thanks to sophisticated bots, so to get a full list of other places besides https://www.athena-alpha.com that you'll find us online, check out our official Social Media list. If it's not on this list, it's a fake account!
Who Finances The Content?
There are no investors, no share holders that we need to maximise profits for or sponsors that we need to obey. None of that bullshit. This website and it's content is all funded by our Athena Alpha Pro paid members and us. This also means we don't steal your data and sell it to privacy invading shitbox companies. If that ever changes, we'll let you know.
What's Next?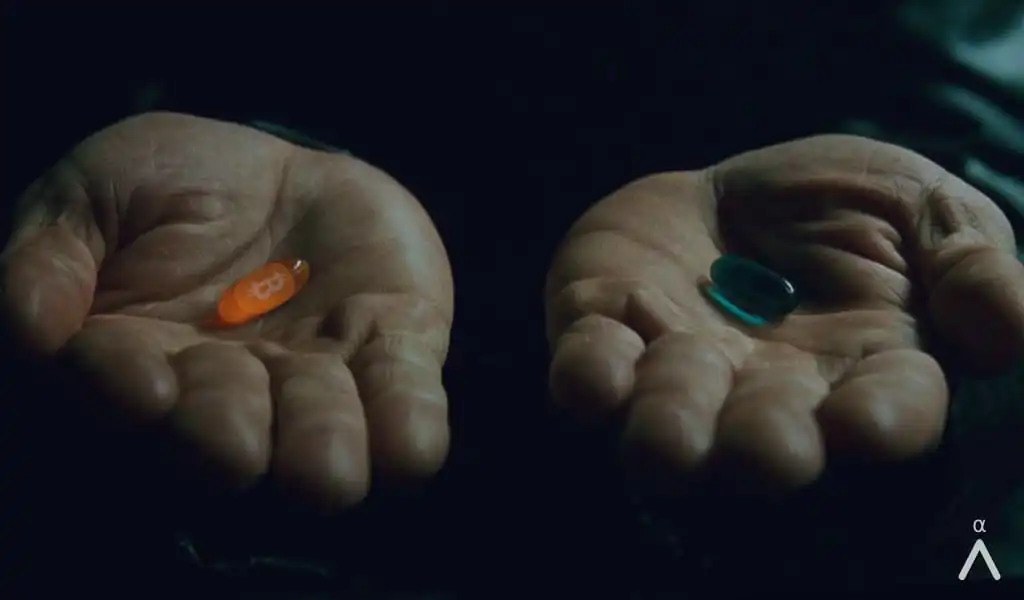 Subscribe of course and get ready to take the orange pill! Many of your peers are already using Bitcoin, you just going to sit there and miss out on the greatest wealth transfer in human history over the next 10 years? Of course not.
Whether it's to the Free or Pro newsletters it doesn't matter. Subscribe and share with everyone you think might be interested. If you're already a Bitcoiner then you can even subscribe with Bitcoin! Tomorrow, our first piece drops. A seminal deep dive into what a is Bitcoin.
To further celebrate our launch, all our posts for the first month will be free! 🥳 LFG!