The Foundation Devices Passport is a top of the line hardware wallet with a serious Nokia complex. With no USB data connectivity or wireless communications of any kind it's a Bitcoin only, fully air gapped wallet that only communicates via QR codes or microSD card.
In our Foundation Passport review it aced every metric we threw at it, but it's not perfect. So let's see where it stands out and where it can stand to improve…
Pros
Can be bought with Bitcoin
Easy to use & detailed user guides
Supports air gap, multisig & more
Cons
Text size small given screen size
Introducing The Passport Hardware Wallet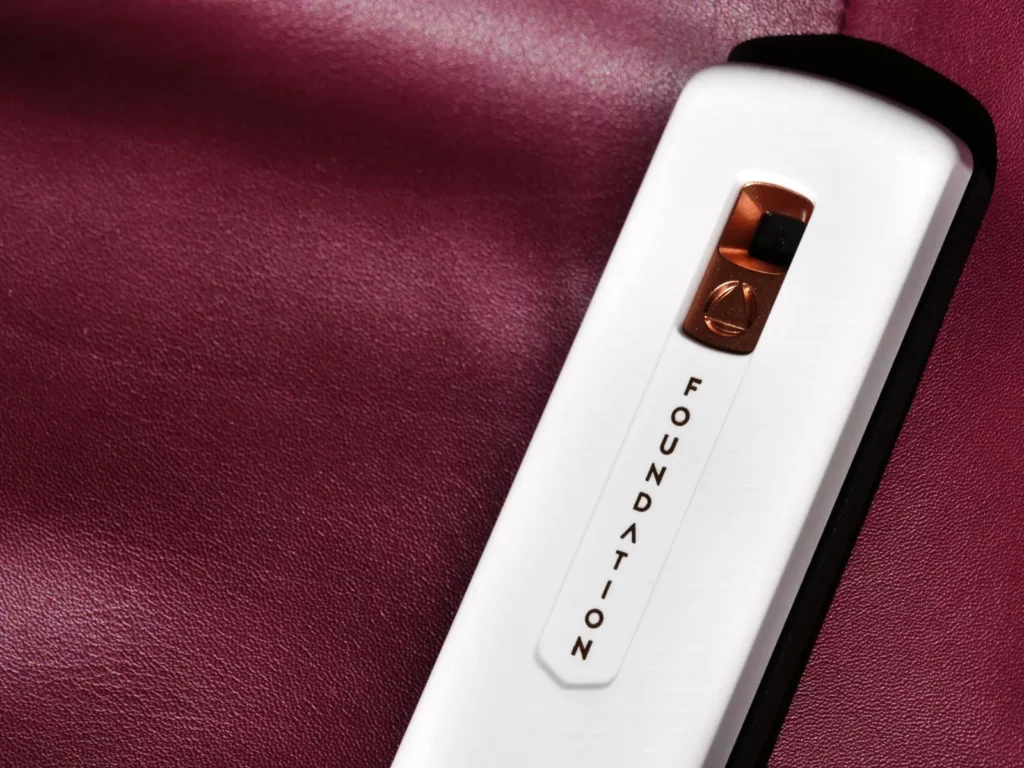 The Passport is a hardware wallet made by Foundation Devices that scores top marks in all our tests. While it looks like an old Nokia phone (great for a bit of nostalgia!), it has a premium design and feel to it and can perform all functions while never being connected to a computer. It also has a companion envoy mobile app, but can be used without this for all functions if you prefer.
This is Foundation Devices second iteration (also called Batch 2) and has a number of upgrades over the original Founder's Edition Passport such as a rechargeable battery, more refined design and a color screen.
This highly secure hardware wallet allows you to sign your transactions by scanning a QR code thanks to its rear camera. Its robust security model ensures your seed words are also securely generated and stored.
Unfortunately the Passport's larger screen was a bit of a disappointment to us due to how it displays bitcoin addresses, but we'll get to that later on.
Product Specifications
What's In The Box?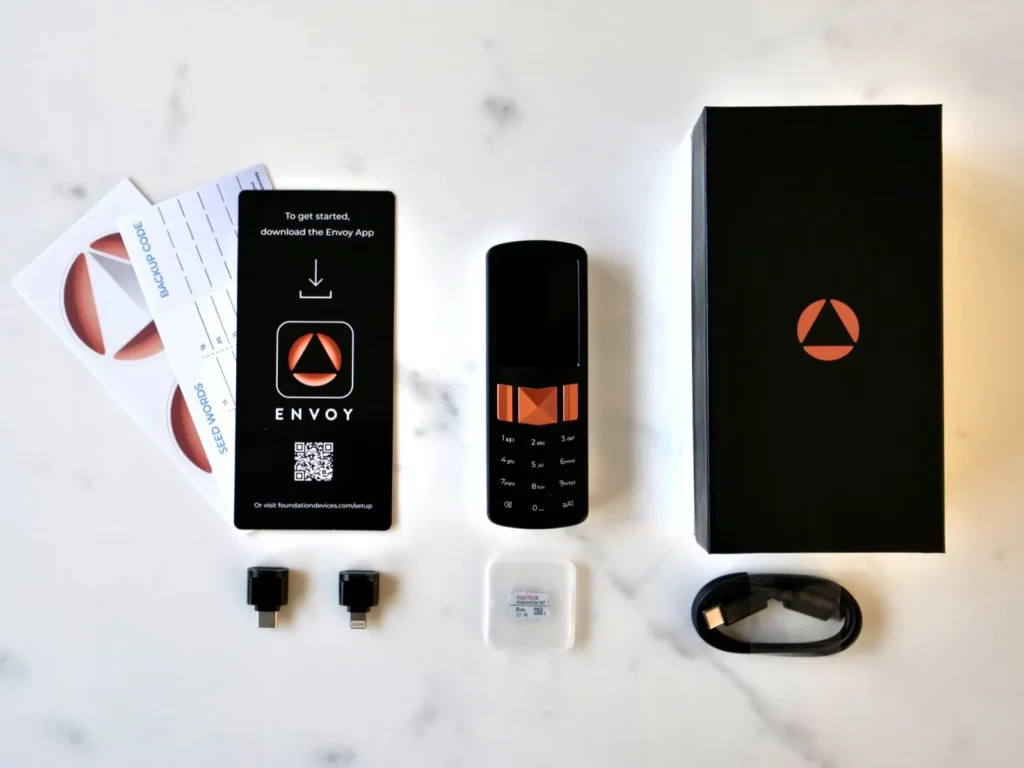 Passport Hardware Wallet
SanDisk Industrial XI 8 GB MicroSD Card
USB-C to USB-C Cable
USB-C & Lightning to MicroSD Card Adaptors (2)
Get Started Card
Seed Phrase Backup Card
Stickers (2)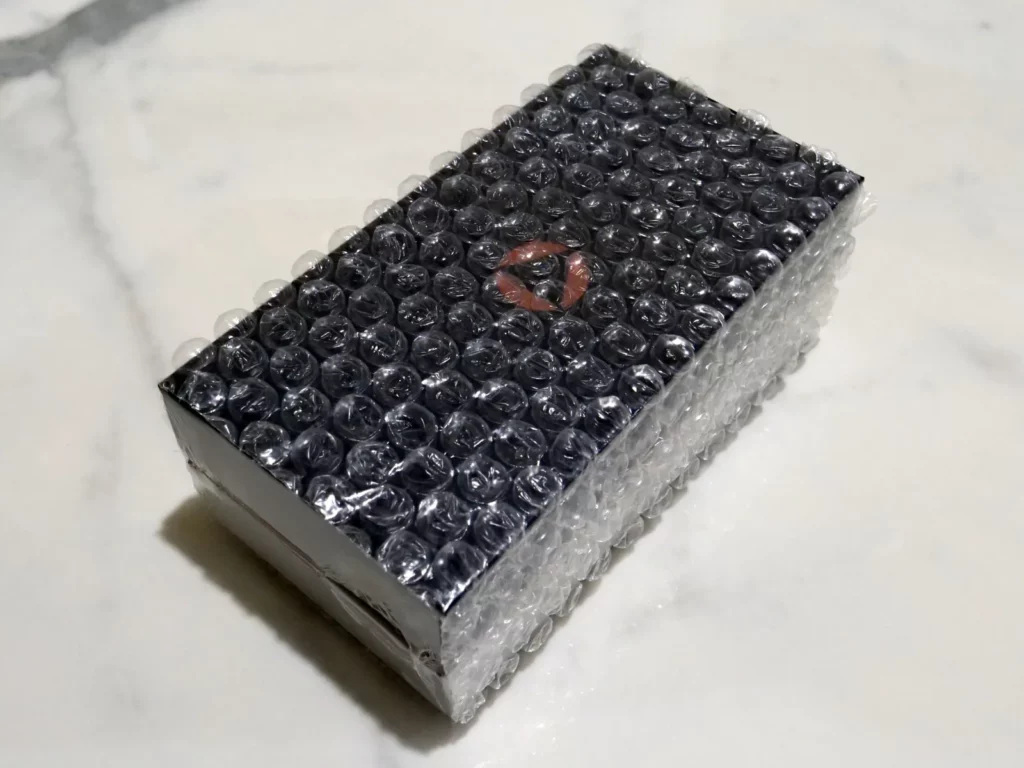 Quick Foundation Passport Review
Design & Hardware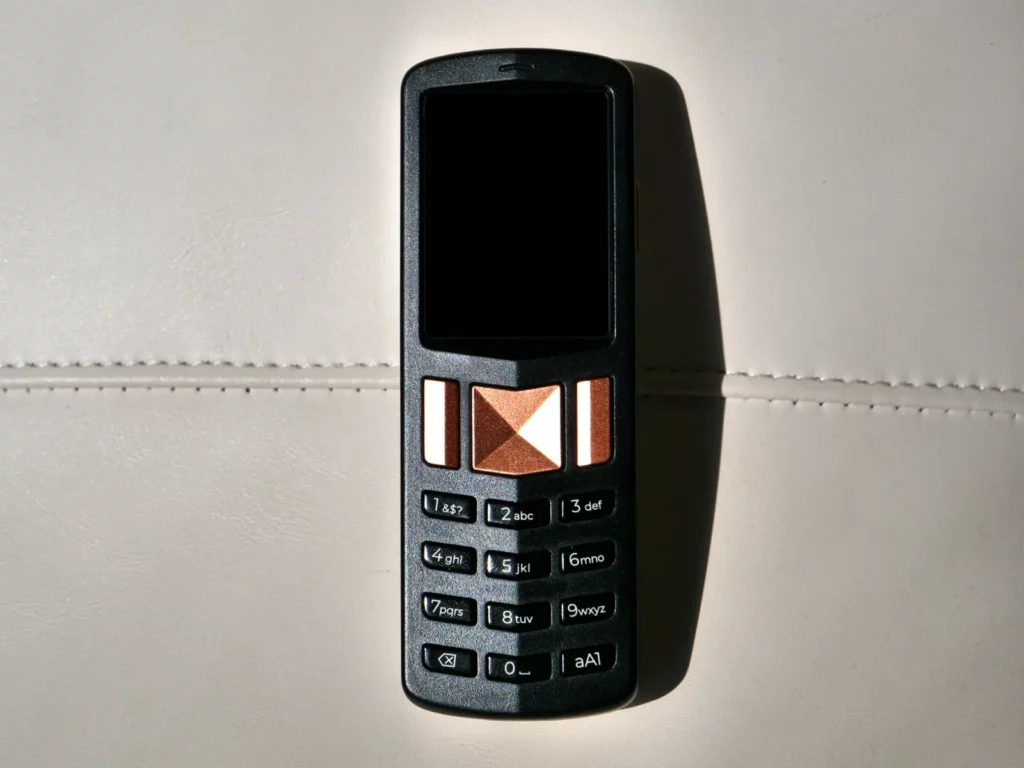 It's clear Foundation Devices know how to build a stylish and elegant device. The front is sleek and the rose gold accents makes it strikingly different from all other hardware wallets.
The Physical Design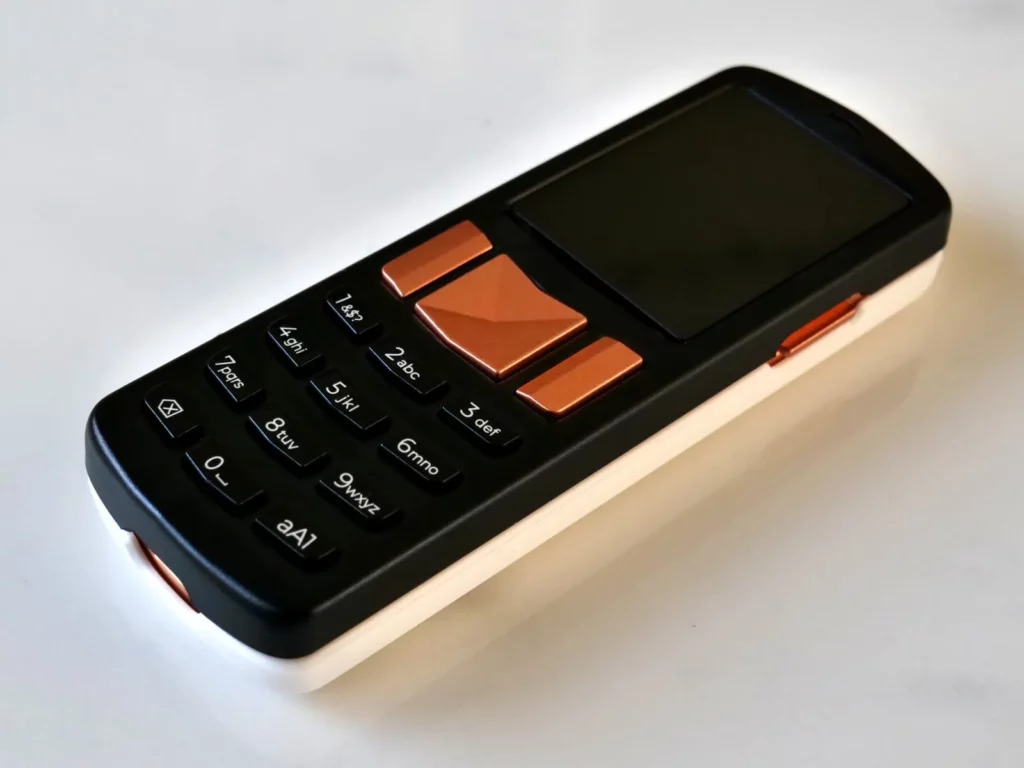 The physical keypad allows for easy passphrase entry and feels solid and durable just like the rest of the device. On the back you have a white magnetic rear cover that gives easy access to its battery.
What the pictures don't show is just how heavy it is. The Passports metal core, made from a die casted, copper plated zinc alloy gives it a much heavier weight than what we assumed it was going to be when we picked it up. The hardware wallet weighs 120 g / 4.23 oz which makes it one of the heaviest hardware wallets out there.
This weight, combined with its quite small size of 39 x 110.8 x 19.2 mm (83 cm³), adds to it premium feel and shows that there was a lot of thought that went into how the wallet is designed.
Connectivity Options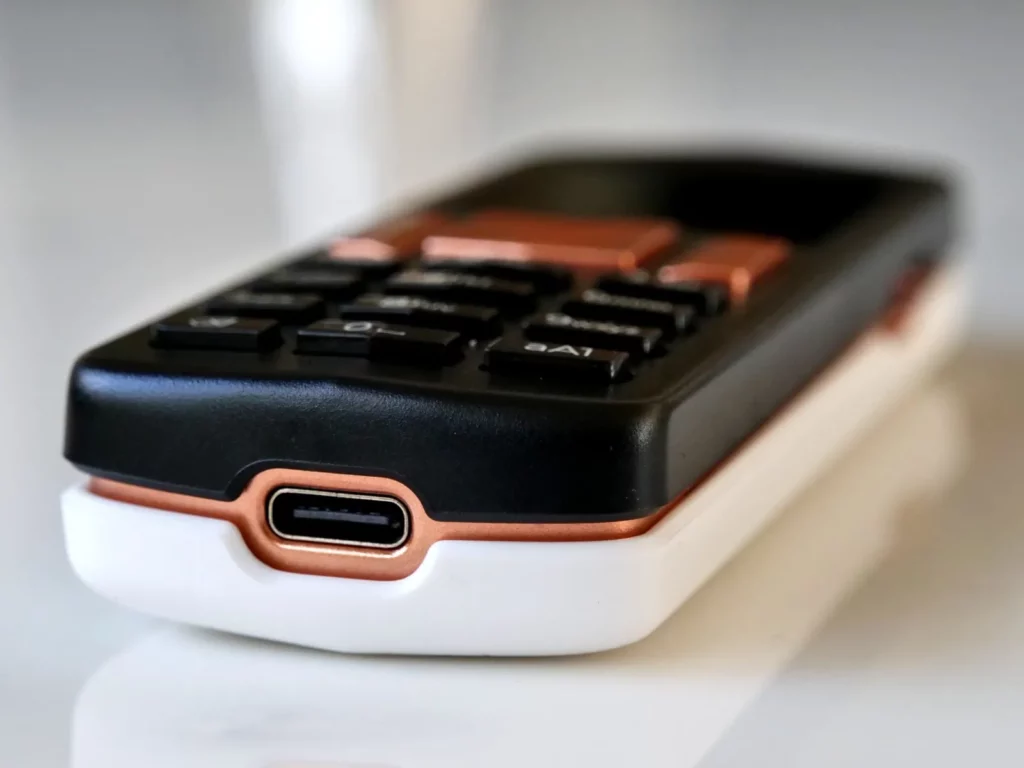 The Passport doesn't use any wireless communications such as Bluetooth, but can process airgapped bitcoin transactions using its QR enabled camera on the back. This can be used to verify transactions as well as confirm that you've setup your software wallet correctly.
On the bottom of the wallet you also have a USB-C port that is only used for charging. This is because the physical pins that are normally used for data transmission have been removed.
Minor MicroSD Card Issues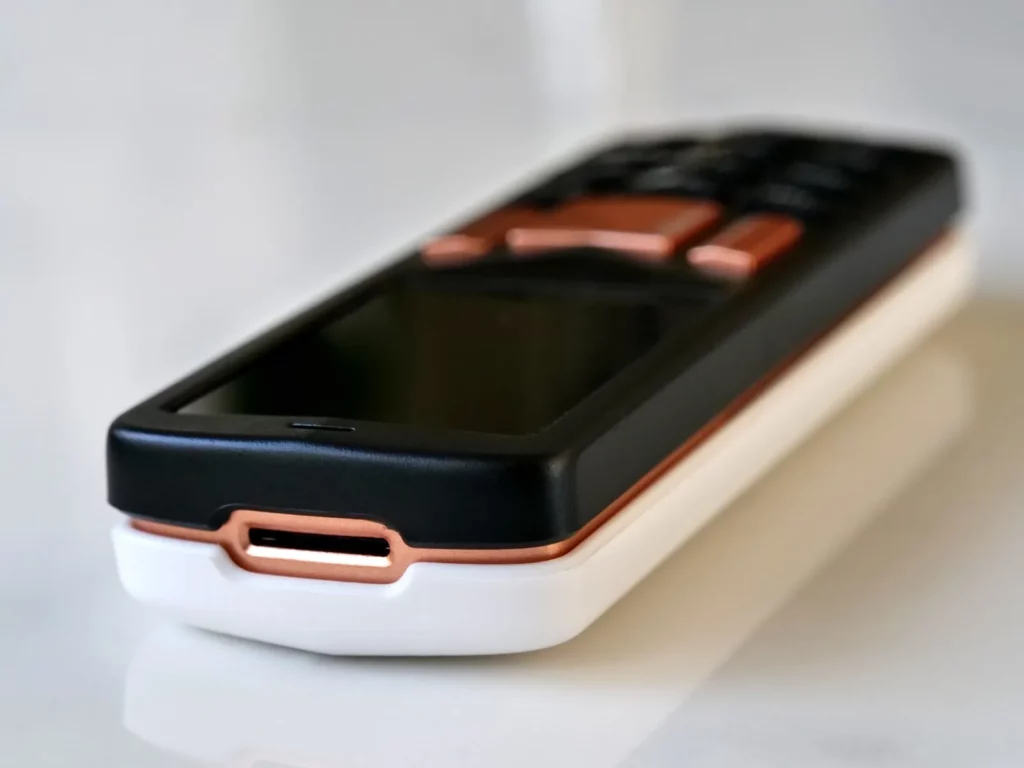 The microSD card is used to update the Passport hardware wallet to the latest firmware and works fine, but unfortunately it can be a bit of a pain to operate. While inserting the card is easy enough, trying to get it back out again on our unit was a pain due to how the microSD slot is recessed in the device. Foundation Devices informed us that they're now shipping a newer version which requires less force to remove the card, so hopefully this is no longer an issue.
There's also no indication on the screen when the card is detected either, which can be a bit confusing at first. That being said this is a small nit pick and you get used to it quickly.
Other Hardware Features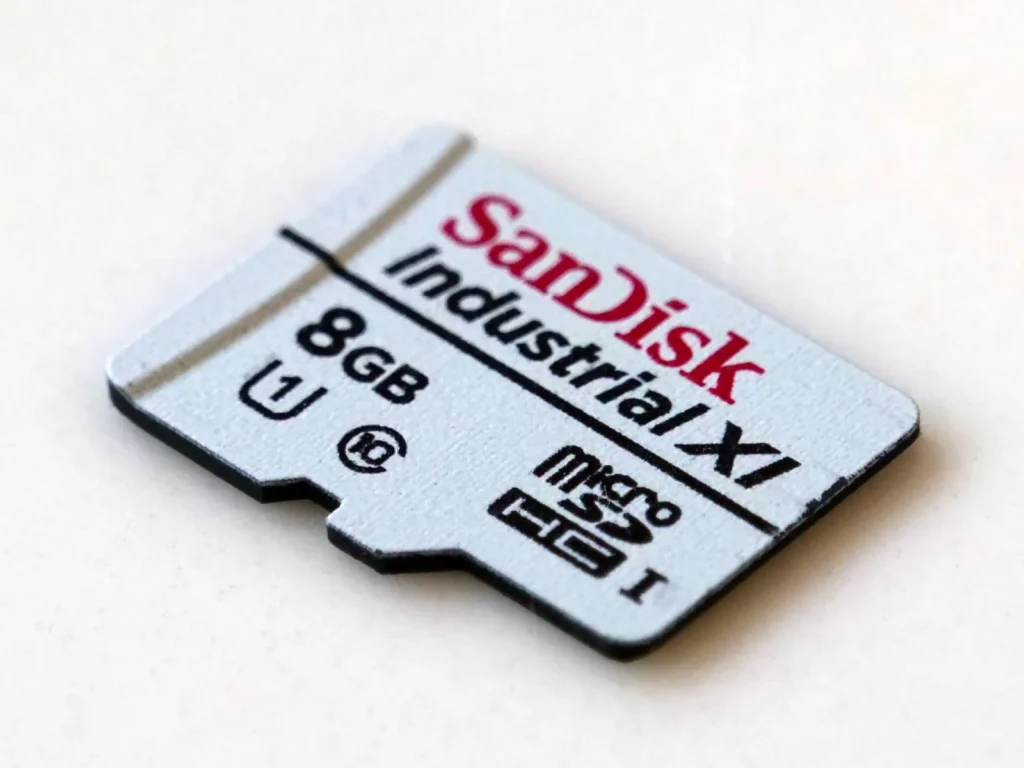 Foundation Devices helpfully includes a very high quality SanDisk 8 GB industrial microSD card and card readers too. Not only does this mean you have everything you need to get started straight away, it also ensures that the card you're using is of good quality and won't degrade too quickly over time which is excellent to see.
While the original Founders Edition Passport used to come with two AAA batteries, this new Passport uses a rechargeable Nokia BL-5C, 1,200 mAh battery that can be easily removed and replaced if needed.
Foundation Passport Warranty
The Foundation Devices Passport comes with a 1 year warranty that covers manufacturing defects only. You can read the full details on their website here.
Security & Privacy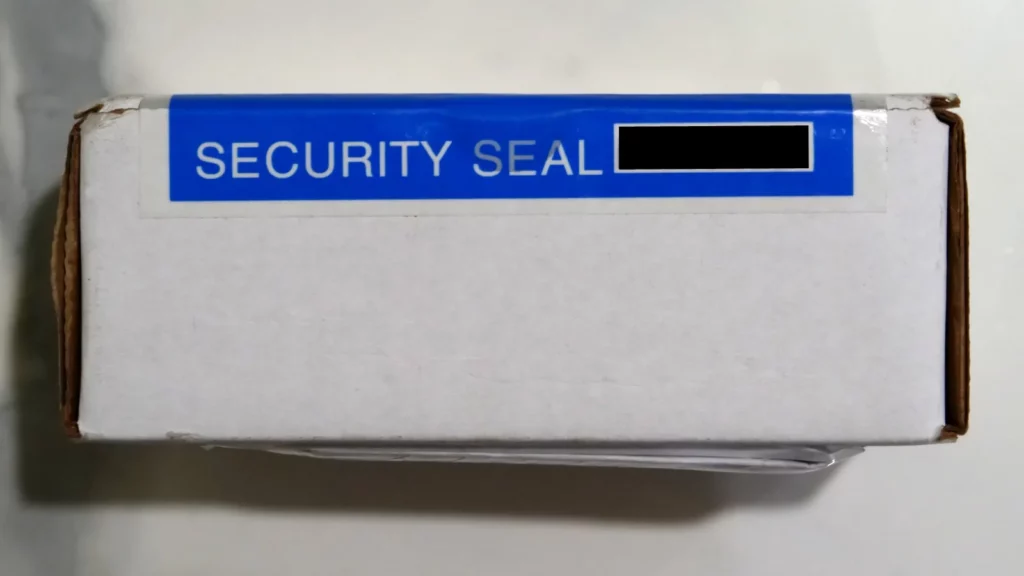 The numerous security features of the wallet start as soon as it arrives and include a blue security seal that can't be removed without leaving behind a residue that says "Void" and "Opened" to provide evidence of potential tampering during shipment.
While this is great, we'd prefer more discrete packaging is used as it stated on the box that it was a "Passport Wallet" by Foundation Devices which could attract potential attackers.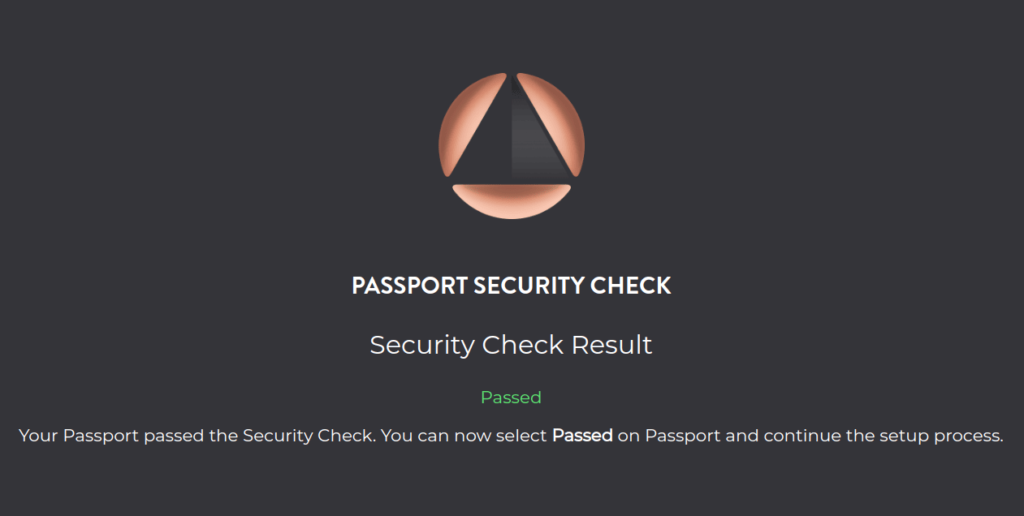 Foundation Devices also has a robust supply chain verification system too. Every Passport device has a secret key in it that, together with their website, performs a challenge-response check to securely validate the device on startup.
Passport also has security lights at the top that are directly wired into the security chip that change from blue to red if tampering is detected. Any changes to device firmware or key circuit board components will trigger a red LED. This helps protect Passport against "evil maid" attacks.
Unlike the COLDCARD Mk4 it doesn't have brick PIN features.
Code Openness & Reproducibility
The firmware for the Foundation Devices Passport is Free and Open Source Software (FOSS) and covered by an MIT license ensuring there's no hidden code anywhere. You can view the GitHub for it here and their builds are full reproducible too.
Foundation Devices clearly believes in transparency as it's not just the Passport's firmware that's open source, the entire hardware designs are too. These open source hardware designs are covered under the CERN's open hardware license which is similar to GPLv3, but for hardware projects.

Passport scores absolute top marks in this section as everything, from the circuit board to the entire code base is free, open, transparent and reproducible. This is amazing work and is the gold standard for crypto wallets as far as we're concerned.
Seed Generation
Also paramount to a crypto wallets security is precisely how it generates your private keys as this is what everything is derived from. As per Foundation Devices:
Passport uses an open source true random number generator (TRNG), called an avalanche noise source, in combination with other sources of randomness to generate a 24-word seed.
You can also create your own seed phrase and import it via their Restore From Seed option. This, together with the multiple unpredictable physical processes used to generate the seed words ensures excellent security for your new wallet.
Seed Storage
A securely generated seed means nothing if it's not managed and stored properly. Passport stores your seed phrase in its Secure Element chip that's built to withstand physical attacks and tampering with.
As the Passport hardware wallet cannot be physically connected to a computer and is protected by PIN numbers, it means both the storage and management of your seed words is done extremely well. The encrypted backup also has an automatically generated, 20 digit secure backup code to protect it as well.
All this excellent security can also be used with a mobile wallet by using the microSD or QR codes to sign your transactions with. When testing with Blue Wallet importing the wallet was quick and simple.
Interface & Ease Of Use
User Interface & Speed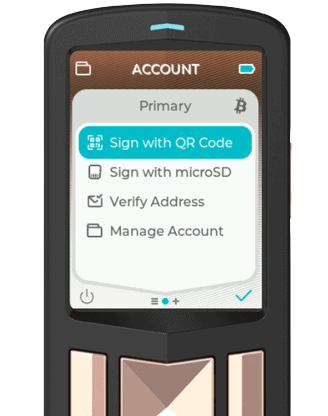 The Passport hardware wallet is designed to be a highly secure, yet easy to use hardware wallet and its speedy and refreshingly simple user experience achieve these goals well. While air gapped crypto wallets can often be difficult to use, the Passport's simple interface and QR codes make it easy. It lets you know exactly what information is required, what the next steps you need to take are and how to properly backup your wallet.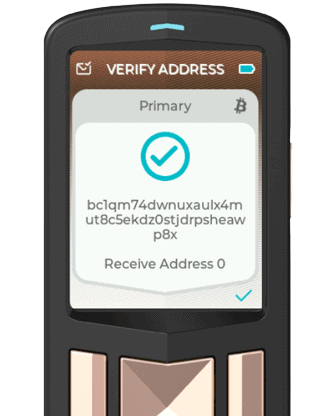 The only thing we were a bit disappointing with was that the text display size doesn't use the Passport's larger screen size to its full potential. Displaying a tiny bitcoin address is understandable when you have a tiny screen like most other hardware wallets do, but we were expecting more given the larger 1.80″ color display.
While menus were big enough, we'd like to see the ability to increase the font size be added to the firmware in the future, especially when it comes to displaying a bitcoin address for verification.
Partially Signed Bitcoin Transactions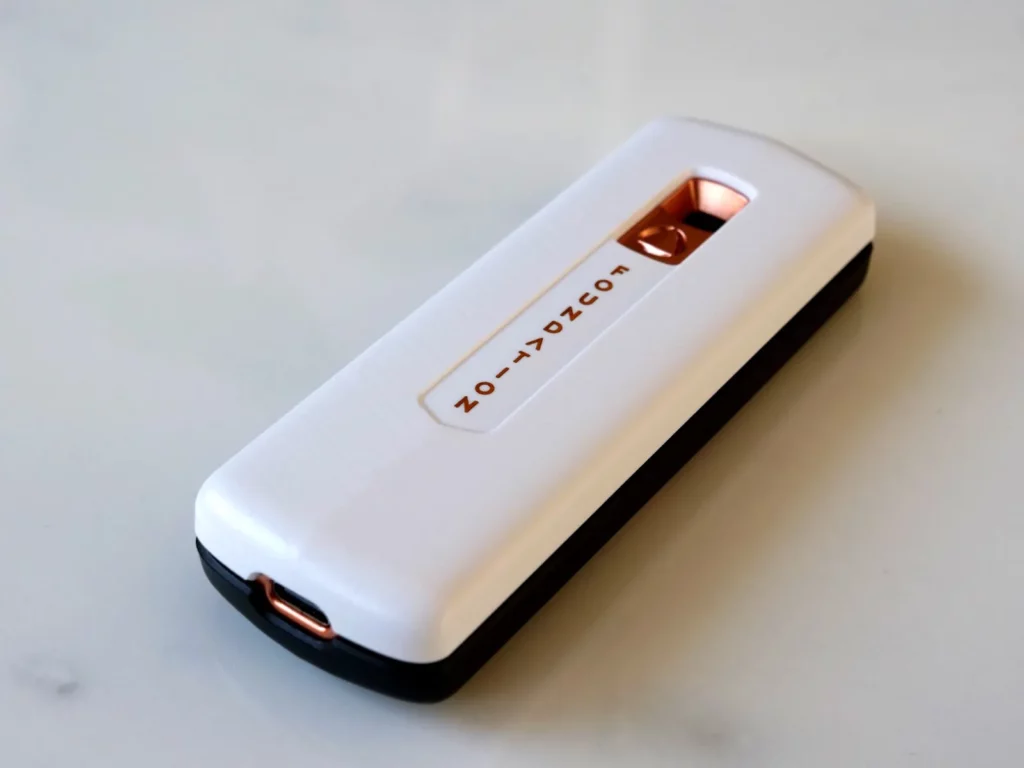 At the core of this cold storage bitcoin wallet is its camera and the microSD slot. To transact, it uses Partially Signed Bitcoin Transactions (PSBT) to fully separate your malware infested computer from your securely stored seed words.
Simply scan a QR code or insert the card to use the Passport to sign transactions. This more robust security model ensures that there is never any way for a hacker to compromise the Passport device meaning your funds stay safe.
Compatibility & Connectivity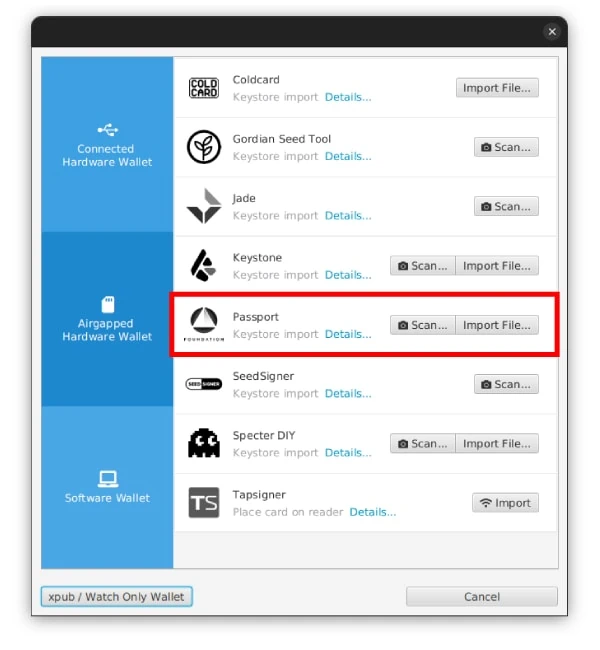 Pairing it with the Envoy mobile app as well as other bitcoin wallets is quick and easy and is done by scanning the QR code or importing the JSON file via the microSD card.
The Passport supports many third party wallets including Bitcoin Core, Bitcoin Keeper, Blue Wallet, BTCPay, Casa, Electrum, Nunchuk, Simple Bitcoin Wallet, Sparrow, Specter and Wasabi.
Dedicated Bitcoin Hardware Wallet
One thing buyers should note is that the device is a bitcoin hardware wallet only with no support for any other altcoins. Passport supports all the major bitcoin centric tools you'd expect such as Multisig, Passphrases, PIN and encrypted backups.
Foundation Passport Alternatives
Who Is This Wallet For?
Users who want a premium look and feel crypto wallet
Users who want the highest level of privacy and security
Users who want a Bitcoin only wallet
Users who insist on using open source software and hardware
Foundation Passport Competitors
The Foundation team has a number of top level hardware crypto wallets competing with them at this higher price range. While other wallet manufacturers such as BitBox or Coinkite with the COLDCARD Mk4 are cheaper, they're also no where near as premium feeling.
Should You Buy The Passport Hardware Wallet?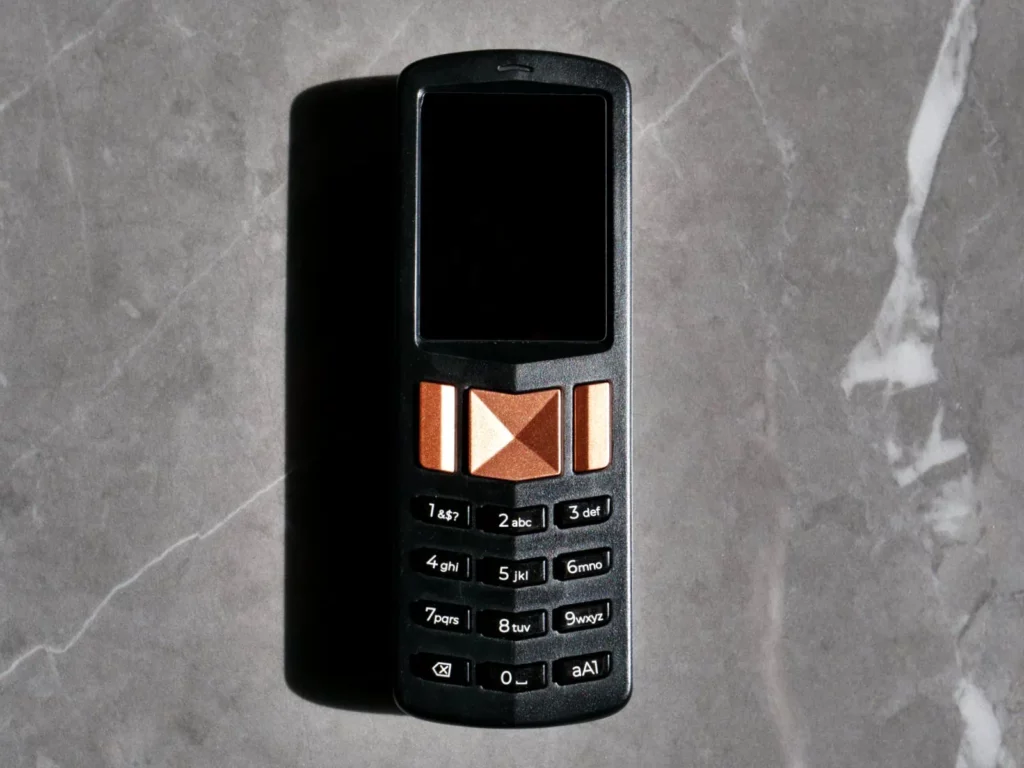 The Passport is a unique, well designed and built device. Whether you're a beginner or expert user we'd absolutely recommend it. It's fully open source, has excellent seed generation and storage security and works with a wide range of third party software wallets via it's QR code and microSD port functionality.
The build quality is top notch, but may be a bit on the larger size for some depending on how you plan on storing it. We hope the Foundation Devices team considers updating the firmware to enable larger bitcoin address display, but if you're looking for a killer air gapped and Bitcoin only wallet, look no further!

Why You Can Trust Us
Our comprehensive review process rigorously researches and tests all aspects of the products we review. If you buy through our links, we may get a commission, but opinions are always our own. Review our full Crypto Wallet Rating Methodology.